SERVICESAn exemplary end result
ASWS is a Heritage Steel Window and Door contractor, specialising in works on large scale construction projects throughout the UK; and no project is too big or too small. As a company, we can help with any requirements you have around steel windows; examples are surveys, enabling, refurbishment, replacement, servicing, maintenance or reglazing. We are also able to help with aluminium, timber, cladding or curtain walling projects, as well as specialist glazing.
Façade and Condition Surveys and Façade Consultation
Steel Window Refurbishment
Steel Window Servicing & Overhaul
Façade and Condition Surveys and Façade Consultation
ASWS offers full condition reports for existing windows; these are useful when deciding the scope of work and extent of refurbishment possible. These reports can be developed during refurbishment works, at the request of heritage and planning department or in the pre-tender phase of a project.
Our surveys can include a report with individual window drawings with sizes, any breakages or repairs visibly needed as well as itemised information about current glazing specifications and catalogued ironmongery schedules.
We can offer recommendations as to whether refurbishment is a viable option or whether replacement should be considered; we provide specifications and costs for these variations.
The finished report can then be used as both a tendering document or as a pre-start condition survey. 
We are also able to help and facilitate in the writing or developing of specification documents.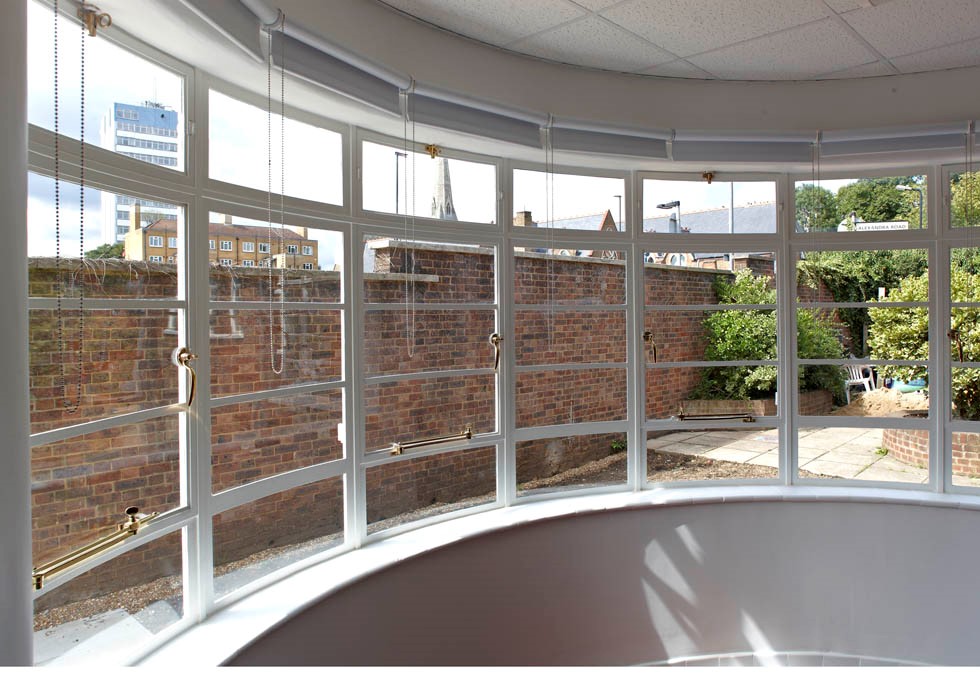 In recent years we have seen a significant demand in the safe removal and storage of windows on active demolition or building sites. This can often be due to hoists, rubbish shoots or to get large pieces of M&E or equipment into the building. ASWS therefore can offer a safe and cost-effective way of removal, storage and reinstatement. This is especially significant in listed buildings or conservation projects where the windows or doors must be treated with all necessary care and attention that heritage items deserve. .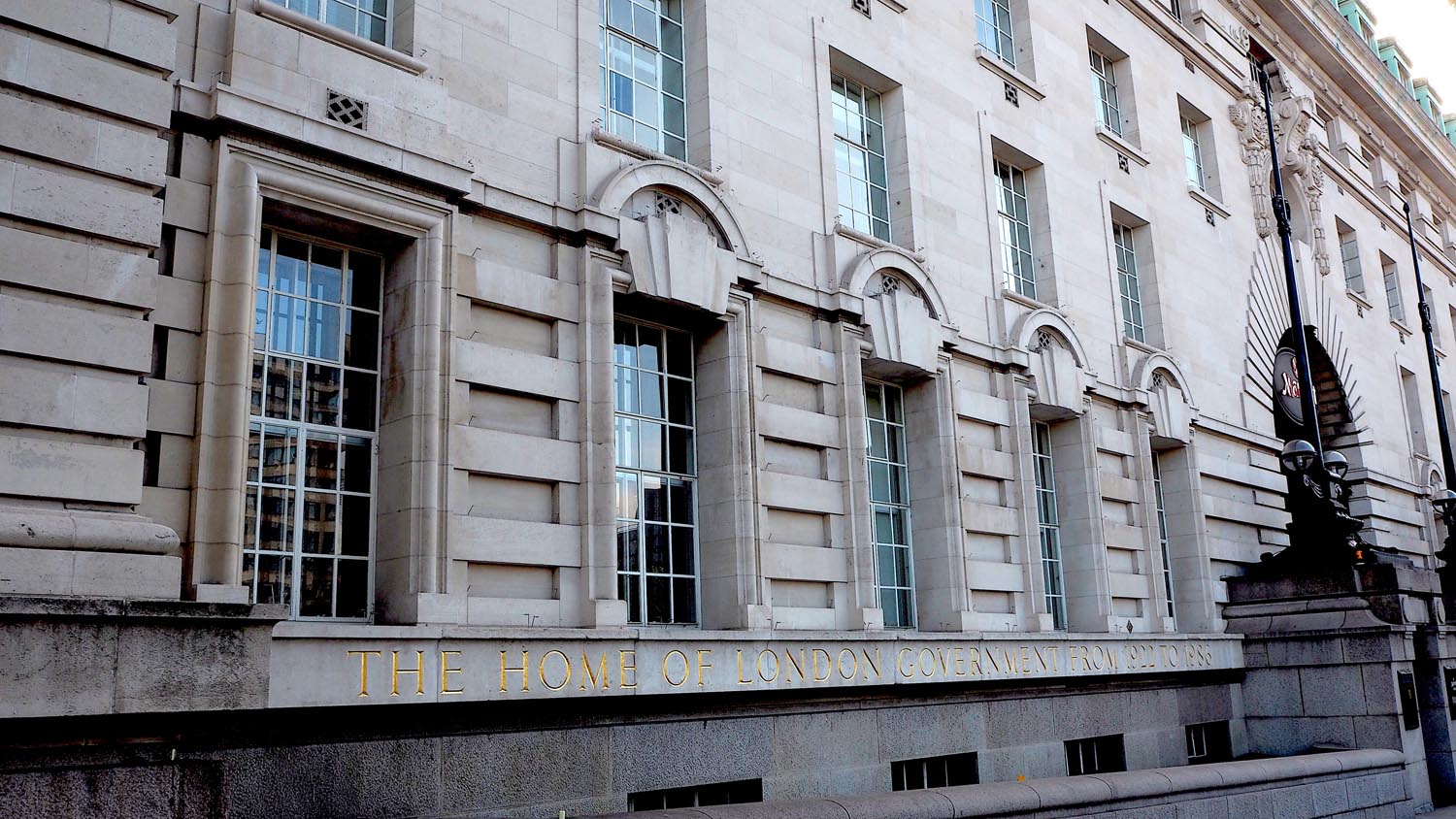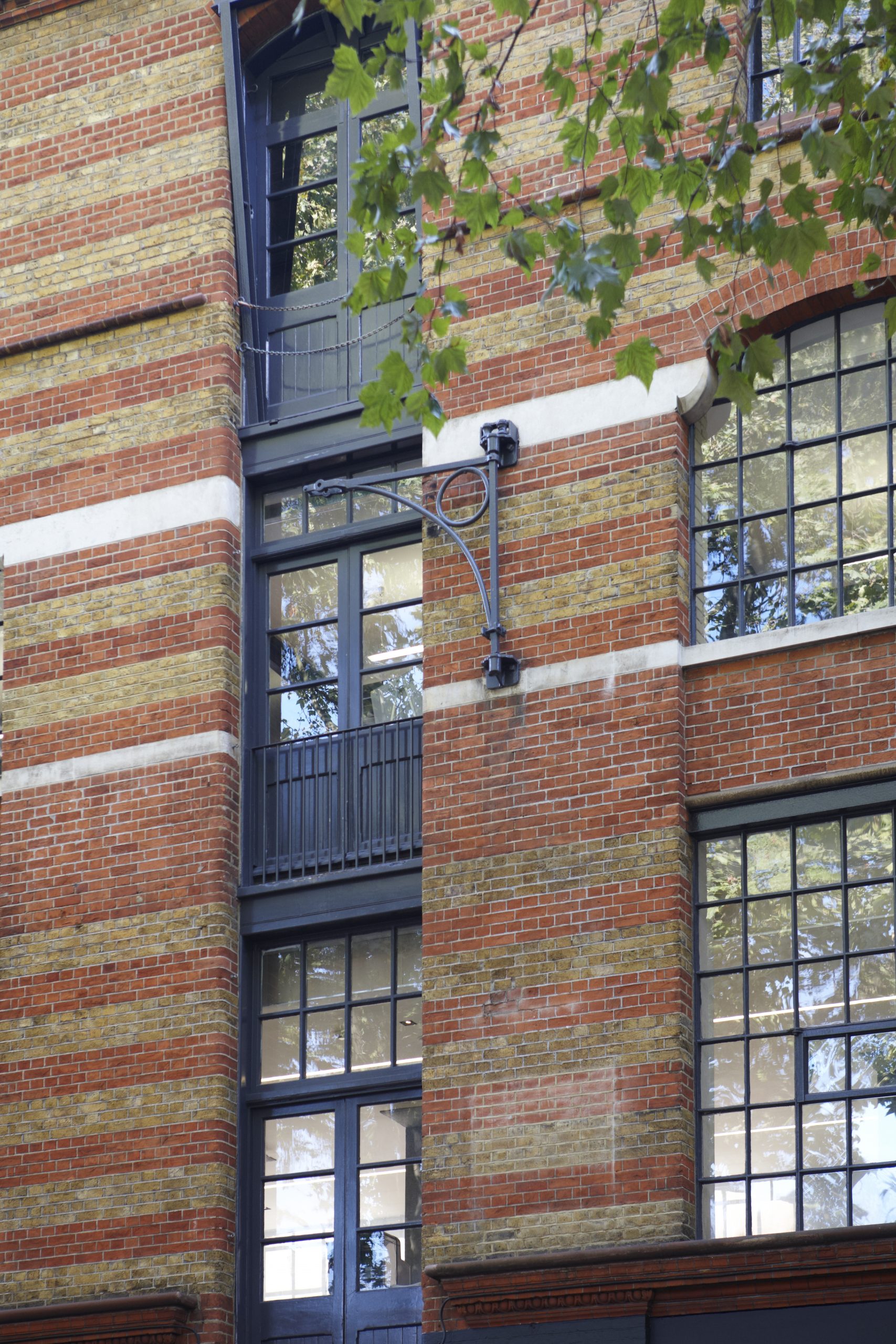 We have been on projects in the past where these items have been removed by others and have resulted in damage, confusion or loss.
Steel Window Refurbishment
ASWS can offer several different levels of refurbishment. We have the In-Situ Refurbishment, the Full Off-Site Refurbishment, or we can offer a lighter option of a Service and Overhaul.
Servicing:
At the inception of a project we would complete a condition report which is a detailed survey of all the windows and the level of works required. From there, we are able to commence the 'Ease and Adjustment' of the windows until they are opening and closing smoothly. During this phase of works, we would remove the ironmongery from the windows ready for burnishing and lacquering. The next step is to hack-out and re-glaze broken panes to the specification. Once the glazing has been completed the window is then ready for re-decoration, which includes, a light rubdown and multi coat paint system. The fittings are then re-fixed to the finished window.
In-Situ Refurbishment:
With the full condition report in hand we are able (subject to testing) remove all visible paint on-site. We are then able to commence the 'Ease and Adjustment' of the windows until they are opening and closing smoothly. As above, we are also able to remove the ironmongery from the windows to be burnished and lacquered. We are then able to completely deglaze the windows or doors and offer a full glazing upgrade which can increase the glazing specification of any project. Once the glazing has been completed, the window is then ready for re-decoration using our '5 Coat Paint System'. The ironmongery and fittings are then re-fixed to the finished window.
Off Site Refurbishment:
Once again, a full Condition Report would be completed. From there, the windows would be tagged and removed ready to be taken off site. Ironmongery is removed and sent for specialised treatments. We then shot-blast the windows back to bare metal in a controlled environment and apply a marine grade primer coat. At this stage, any factory repairs required are effected, including straightening. The windows are returned to site and re-fixed back into the structural openings, ready for complete re-glazing and redecoration using our '5 Coat Paint System'. The ironmongery would be re-fixed at the end of this process.
The benefits of Full Refurbishment include the potential for thermal and acoustic upgrades to the glazing, an excellent finish and an extension to the lifespan of the windows by decades.
When refurbishment is not an option and new windows are required, we can bring our knowledge to facilitate which sections and glazing options suit the individual project. Our management facilitates a bespoke and fully designed deliverable and lasting solution with the individual project in mind.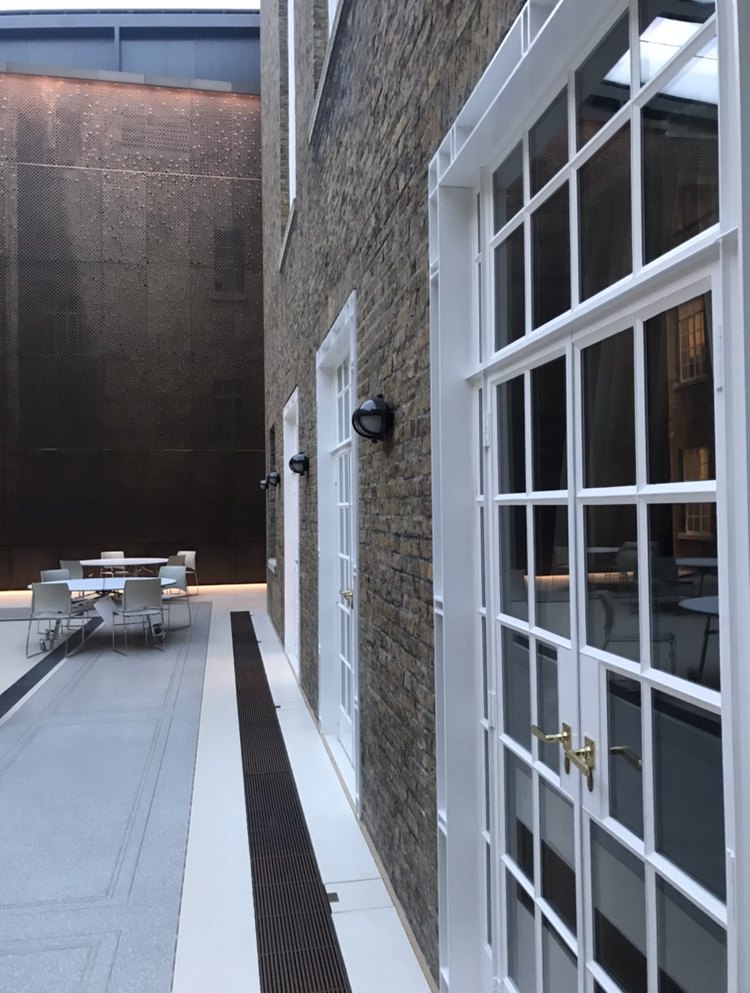 We are able to supply and install new steel windows and doors using W10, W20, W30, W40 and the newly developed W50 TB (thermally broken) sections.
Depending on the client's specifications, we offer a full draft and approval process, to find the best solution we can offer. From there, we can immediately begin to manufacture and, ideally, have the windows or doors on site within weeks.
Once delivered to site, one of our site managers would co-ordinate with the main contractor to facilitate the fixing of the new windows, using our experienced directly employed site team. Once installed the glazing can be undertaken to the specification required.
The windows can come pre-decorated, using powder-coating or chemical blackening, or be painted in situ, again using our '5 Coat Paint System'. 
As well as our more traditional projects, we are now seeing a higher demand for modern internal screens, to create both architectural features and functional break out zones within homes and offices. These can range from the use of opaque glass for shower enclosures, acoustic glass for meeting rooms or decorative glass for elegant partitions.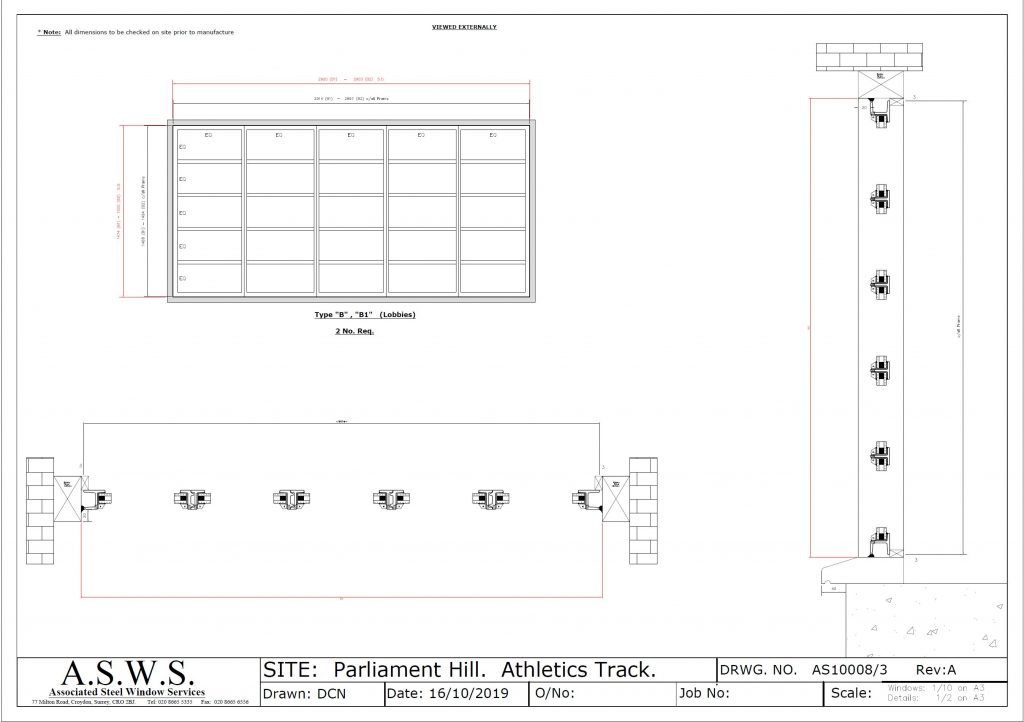 In recent years we have been able to take on specialist glazing projects. These projects have included stain glass leaded lights, traditional leaded lights, copper light glazing and large both flat and curved glazing. Our capability and skill in this area is incredibly high with our skilled and experienced directly-employed glaziers.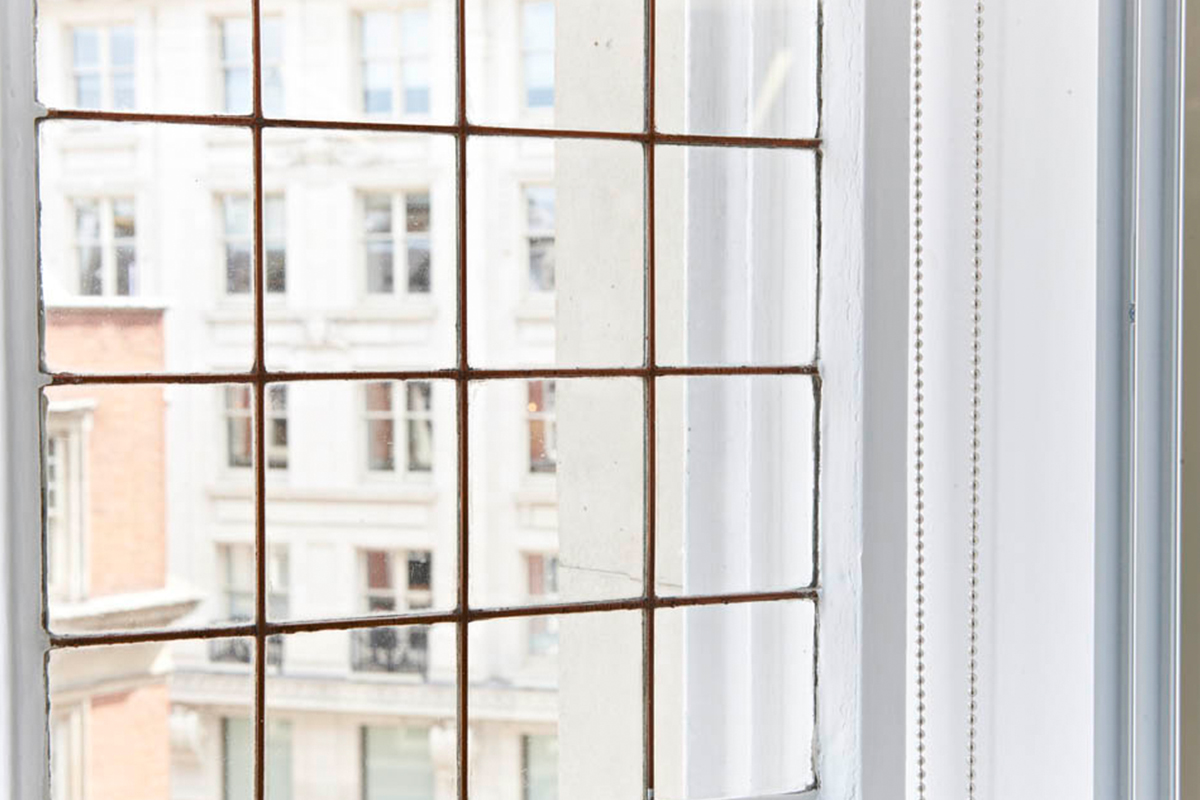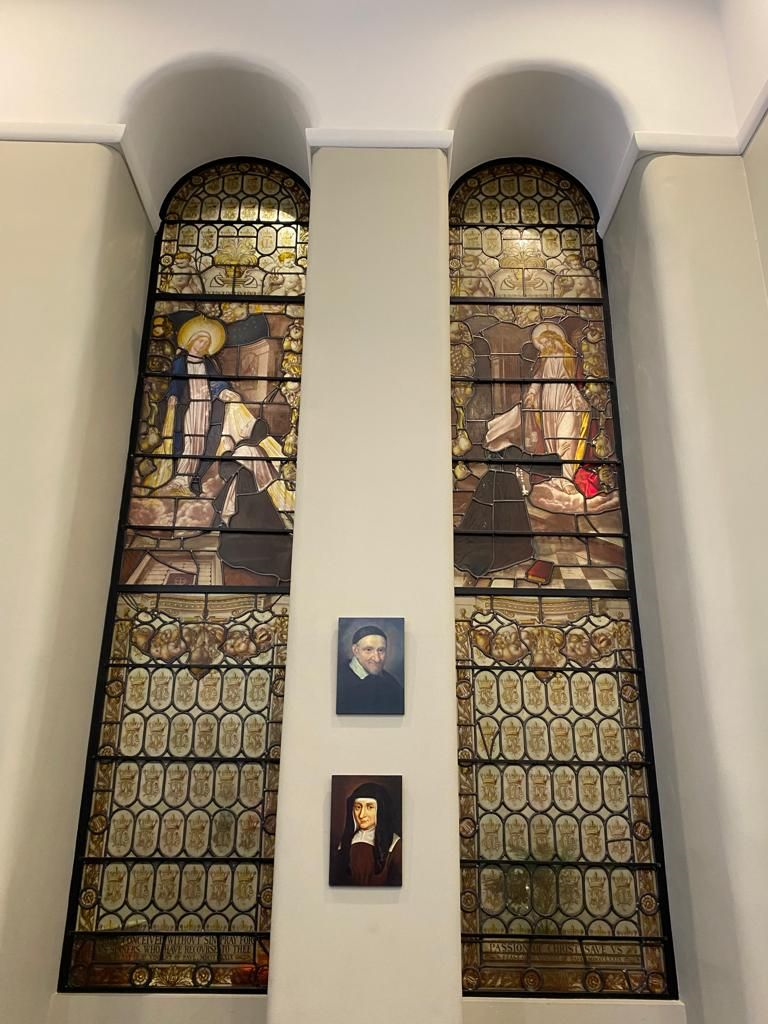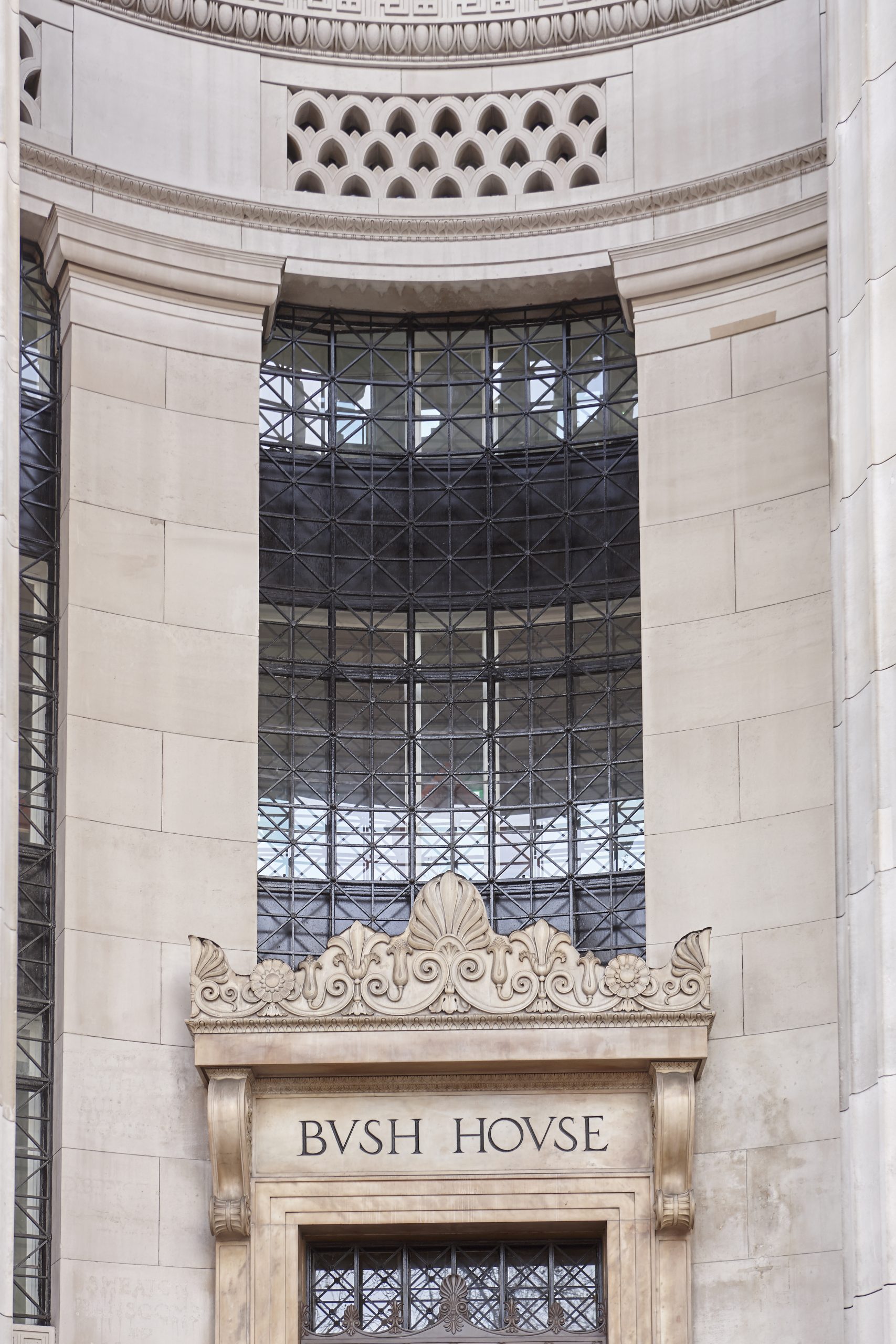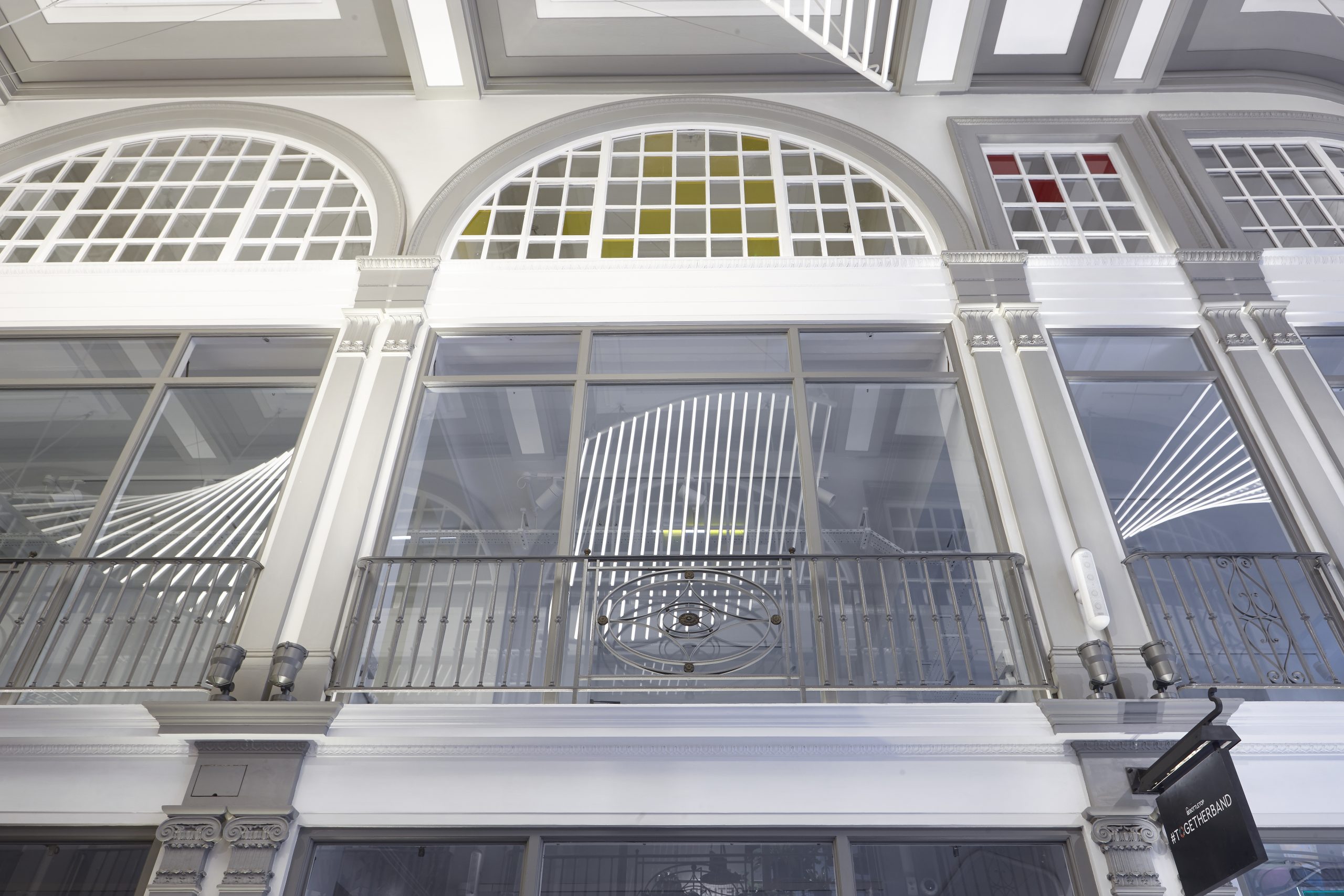 Despite the company name, we are not limited to steel window refurbishment and we have completed numerous replacement contracts involving both timber, aluminium and curtain walling, as seen in our portfolio.