Firstly we hope that you and your families are staying safe.
We are in strange times and no one knows how to traverse them but we are doing all we can to keep a bit of normal in abnormal times.
We have listened to the advice from the Government and we are observing the safety procedures in the hope that we can do our bit the help stop the spread of COVID 19.
All of our on site projects are suspended for two weeks, until further notice and in consultation with each project. Our office staff are working from home where and when possible; to insure that someone is always available if required.
As a third generation family business, we understand the value of our employees and have made all necessary measures to safeguard them. We will be supporting our staff and sub-contractors during this challenging financial and emotional period, as best we can.
Please rest assured we will be ready to restart operations on site whenever it is safe to do so. We will be checking messages and monitoring emails constantly and looking to the future.
We will  continue to price projects and deal with any enquiries, so please let us know if there us anything we can do.
Once again, please stay safe and lets look forward to better days.
Laura Mercer, Managing Director.
Associated Steel
Window Services
The Steel Window
Refurbishment Specialists
ASWS are a Heritage Steel Window and Door contractor, specialising in works on large scale construction projects throughout the UK. In recent times we have worked on prestigious projects including  Battersea Power Station, County Hall, Whiteleys Shopping Centre, BBC Bush House and Hackney Town Hall, among others. As a company we can help with any requirements you have with Steel windows; whether that is condition surveys, enabling, refurbishment, replacement, servicing, maintenance or reglazing.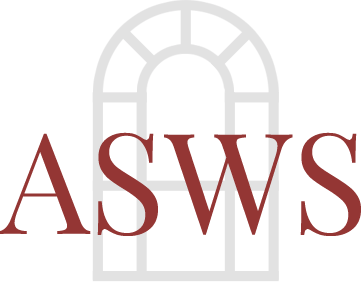 ASWS are a family managed business now into its third generation and 50th year as a specialist steel window refurbishment and replacement company. The company has evolved continuously since 1960 and we are now a leading company in the steel window industry.  
Look at some of our recent completed projects in our enviable portfolio, showing the breadth and depth of our abilities as a Steel Window refurbishment and replacement specialist. As you can see no project is too big or too small.
INTERESTED IN OUR SERVICES?
If you have a project, any questions or enquires please don't hesitate to contact us.