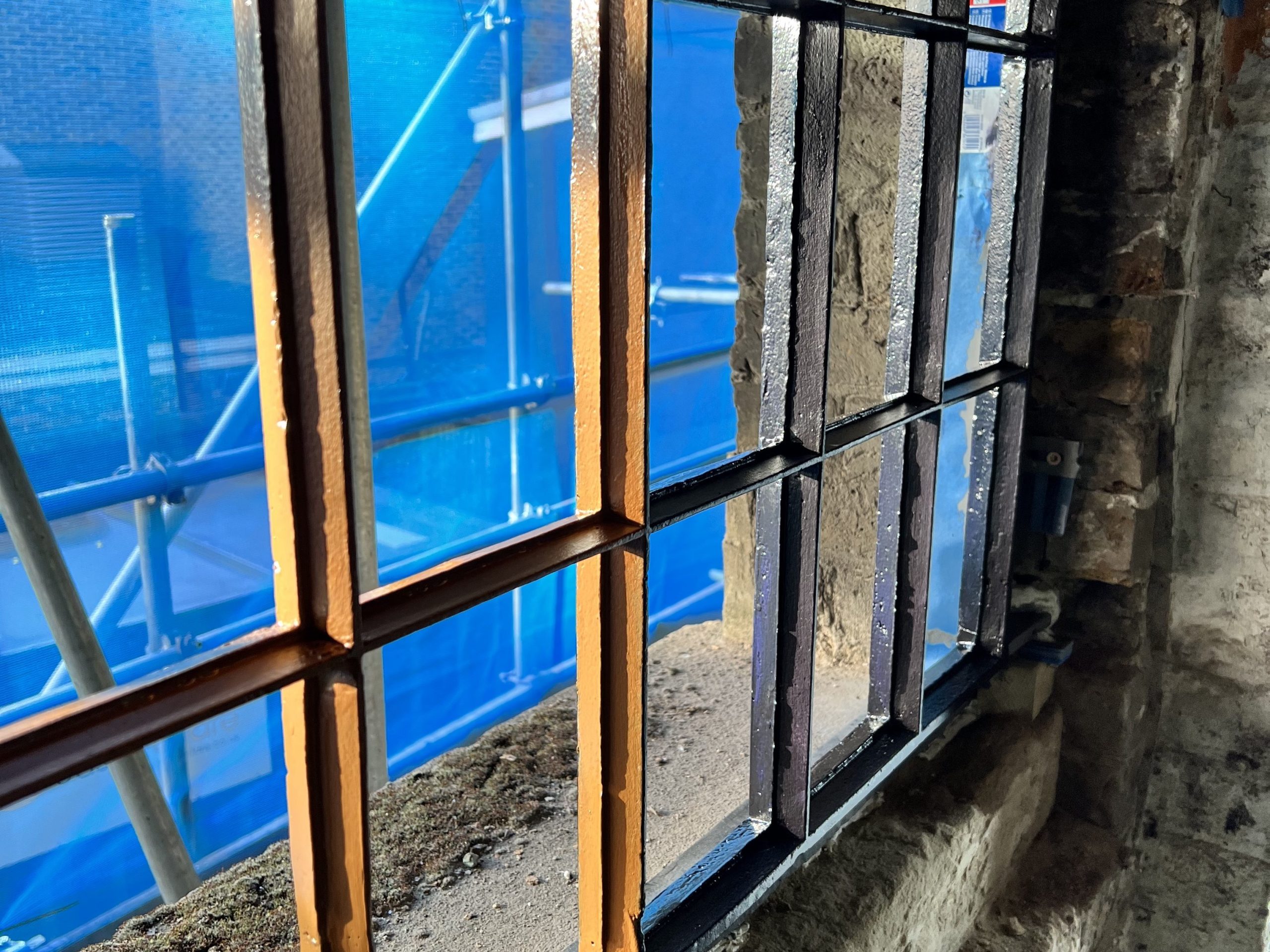 Continuation of the cast iron Victorian window full refurbishment…
Kris Bennell explains the challenges of working with heritage windows in this third instalment.
"The next challenge for this 170-year-old window project was the fixing detail. After removing the render and brickwork holding this window in, we recommended to the structural engineers and the client team that it would be best for us to reinstate the window using a new fixing method. We decided on the design of a bespoke lug that we were able to design and manufacture in-house. The benefit of the new lugs was that they offered us a way of permanently fixing the window into the opening using modern and more safety-standard fixing details. The design of the slot also meant that the lug could compress the window into the opening and allowed varying depths of reveal. The windows will still be pointed in with render and brickwork, but it is now not solely relying on the reveals holding up.
"With the windows returned to site from our forge, we were able to lift them into the openings and commence fixing using the newly-manufactured bespoke lugs. Once the windows were refixed, we began the decoration, starting with two full undercoats in a Dulux Weathershield throughout and then finished off with an external gloss topcoat and an internal satin finish. Interestingly, the first window, which we are highlighting in this series, was the sample. So we actually ended up painting the window in four different colours so that the client could consider the full window.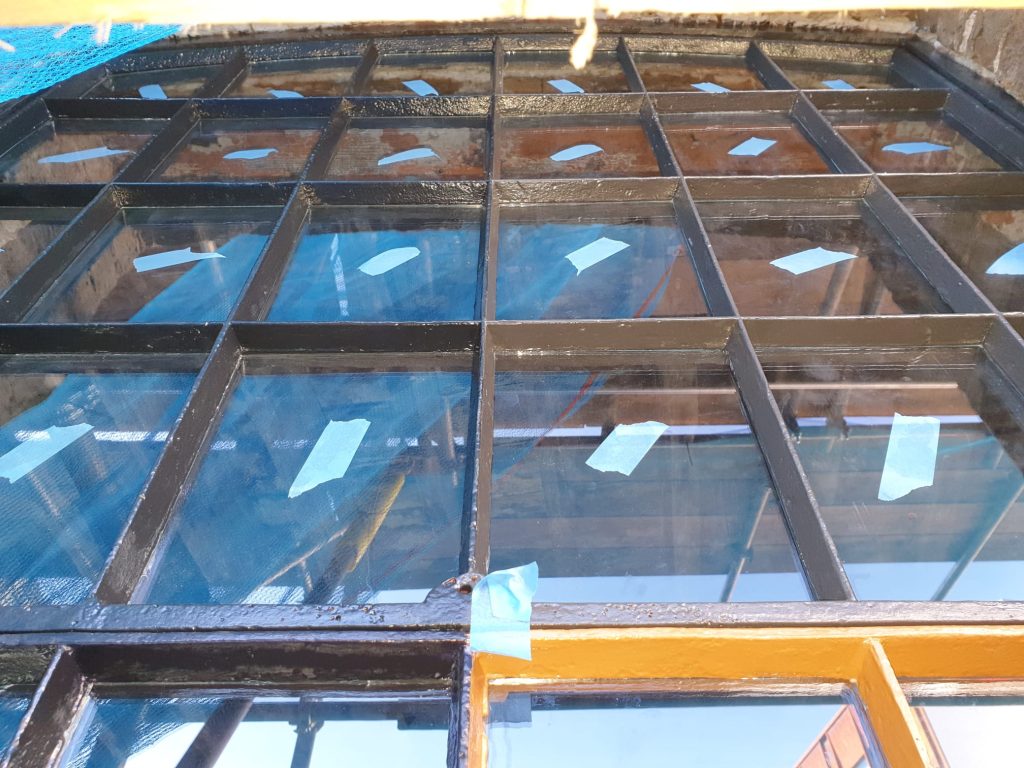 "The challenge on this project was unusually the glazing upstand, rather than the traditional glazing rebate problem with refurbishment. The glazing upstand on older steel or cast iron windows is traditionally small but, incredibly, these windows have an upstand of just 2.5mm. By comparison, a modern steel window would have an upstand of 13mm to 20mm while an aluminium window can be up to 35mm. This upstand meant that vacuum glazing or double glazing was not an option, so we were asked to provide four different types of glazing options in the sample; 4mm, 6mm, 6.8mm acoustic laminated and 8.8mm acoustic laminated glass. After measuring each individual pane – all forty-eight panes were different including the eight shaped panes we needed to make timber templates for – we began glazing. The glass was bedded in on clear silicone and then silicone fronted in order to mimic the putty sightlines of the original windows. We also offered four different colours of mastic to match the colour options on the paint. One of these was a standard mastic colour but the other three were colour matched and mixed for us for this specifically for this project."