Metal window specialist, ASWS, has delivered an integrated repair contract for one of its regular clients in helping to redevelop a landmark London office property. This building not only enjoys some of the best views in the capital, but also offers sustainability credentials in excess of those benchmarked by the GLA for new-build commercial properties.
Completed at the end of last year (2022), 1 Knightsbridge overlooks Hyde Park and is close to iconic destinations like the Lanesborough Hotel and some of the world's most expensive real estate. The reconfiguration of the five-storey building, mainly dating from the eighties, has been led by ISG and has created spacious 24,000 sq ft floorplates, totalling 122,000 sq ft of Grade A space. With 99% of all the strip out material being diverted from landfill, low embodied carbon, and the use of heat pumps within the all-electric building services package, the scheme has earned a BREEAM Excellent rating.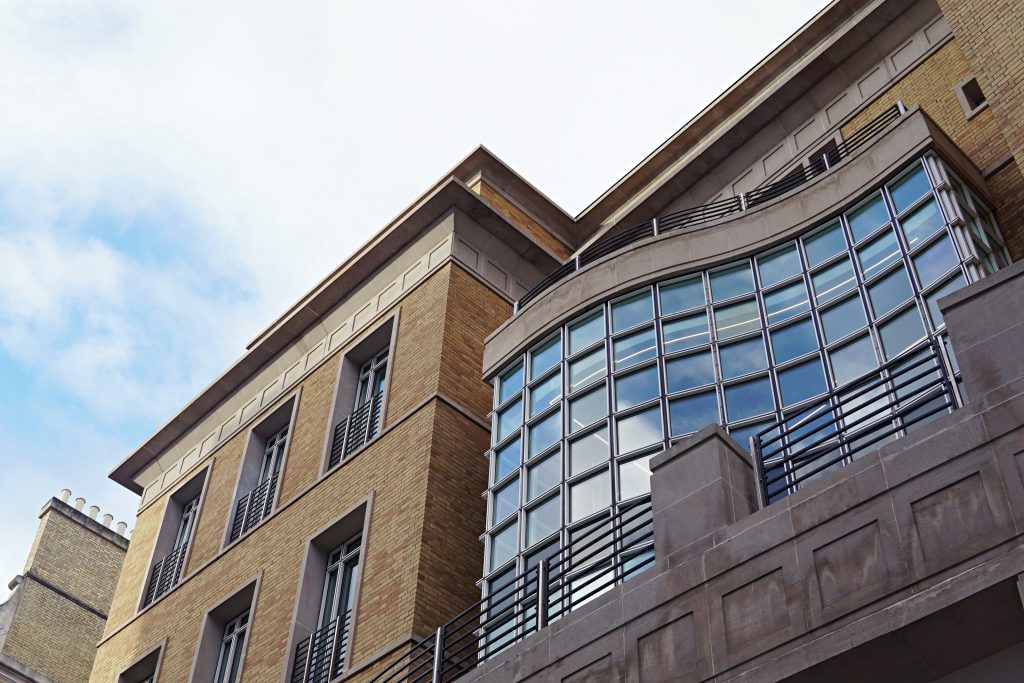 Pictured is 1 Knightsbridge.
As a trusted specialist sub-contractor to ISG, having worked on past projects such as the former BBC building, Bush House, ASWS was initially invited to carry out a full condition survey on all of the existing fenestration which included outmoded 1980s aluminium windows and curtain walling as well as late 19th century steel frames.
The company went on to be awarded the full overhaul contract, as well as work such as servicing the rooftop actuated smoke vents, and facilitating the installation of a large foliage inspired hanging light in the courtyard atrium. The complex geometry of this challenge required both high levels of expertise and flexible working which saw ASWS named ISG Contractor of the Month.
The Operations Director for ASWS, Kris Bennell, reflected of the project saying: "As on previous contracts with ISG, we were not only asked to conduct a full survey but also contracted to carry out enablement works, which included the removal of an upper floor window for the installation of a hoist for the duration. During the main works, we serviced, replaced gaskets and installed new glazing as well as sourcing new Schucco ironmongery for the window – a task which had to respect the age of the windows and outdated nature of the sections. Also, all of the atrium and floor doors were 'suited' to use the same key."
"Window repairs included replacement of damaged sections as well as filling and respraying frames across all floors, both internally and externally. In respect of enabling the installation of the large garden feature light in the atrium, we had to demount large areas of the cladding so that it could be taken back to our Croydon workshops for amendment; in order for it to be refitted around and conceal new bracketry. This involved a lot of evening and weekend work to help meet a deadline for striking the scaffolding, and we were very pleased to be named 'Contractor of the Month' as a result of our hard work."
The Project Manager for ISG, Chris Cooke commented, "ASWS is one of our approved contractors who we would always look to on projects of this nature, and they did a very good job at 1 Knightsbridge in terms of quality and flexibility. The contract was completed on time in December and everyone is very pleased with the results."
ASWS is a member of the Steel Window Association and is experienced in working with both planning authorities and heritage bodies to ensure all conservation requirements can be met on contracts. ASWS can also carry out the forensic dismantling, cataloguing and secure storage of metal, timber and aluminium windows while major alterations are in progress, prior to restoration and reinstatement. As well as full replacement projects we also specialise in full window and façade surveys.
Pictured is Kris Bennell, Contracts Director – ASWS