How we got from 'the before' to 'the after'… well maybe 'the middle':
This is a follow up on our latest project – the refurbishment of cast iron windows in a Victorian warehouse in London!
We began on site by fully deglazing the window of all the 2mm and 3mm glazing, as well as the few panes of original 'chicken wire' and retrofitted Georgian Wire glazing. We were then able to remove the opening vent and carefully remove the window. This was fixed using fixing posts on the corners of the window, bedded into the brickwork and then cement rendered into the opening.
The window was delivered from site to our blasting facility to get the window back to bare metal. The window was then spray primed using a two pack epoxy primer and taken to our blacksmith workshop – ready to assess and repair the window.
As you can see from the selection of photographs, and perhaps would expect, there were some repairs needed on this 170 year old window! Most significantly, there was a major crack to the corner of the window which in our expert opinion had led to the matrix on that side of the window being weakened and resulted in failure to the glazing bars on this window. We also had several complete cracks through the glazing bars and framing, these issues had been hidden by years of filler and paint and were unnoticeable prior to blasting.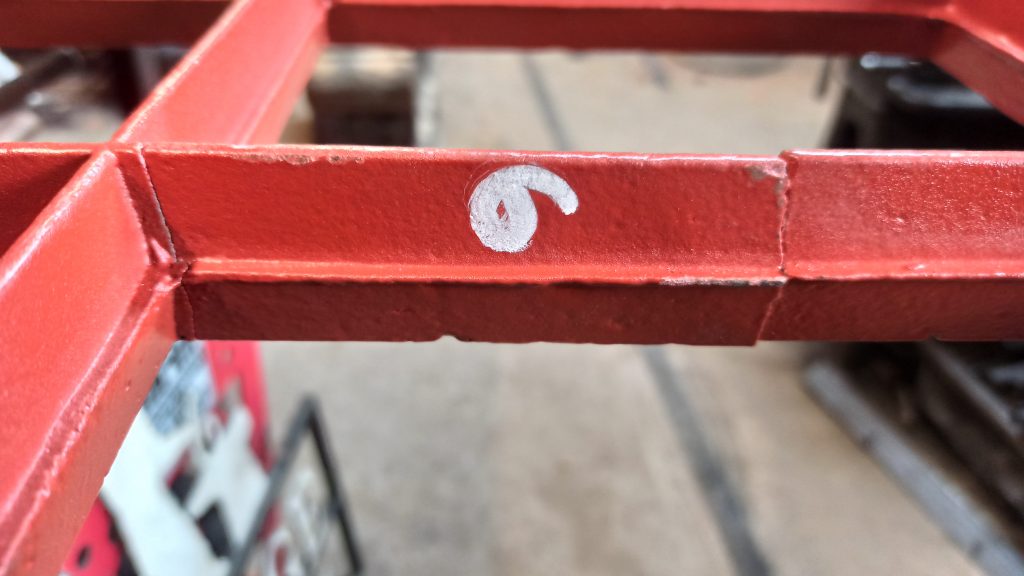 Repairs on cast iron windows are not as simple as that of our more traditional steel windows – they require specialist machinery as well as different welding rods and methods of working.
Amongst other issues is the cooling the welds. This is perhaps most common and serious as that the welds must be gradually cooled down, using heat to keep the areas warm for longer to prevent secondary cracking to the welds. We are lucky to have the expertise and experience to be able to work with cast iron and very sadly, this is a slowing industry and forges are becoming much harder to find.
The window is now ready for re-fixing on site! Next on the list was designing a new fixing detail as fixing a window on render alone is just not sufficient nowadays.
We'll be back soon for part three of this project – stay tuned!
Make sure you're following the ASWS social media channels where we will also be sharing updates.